You can find a detailed guideline on www.changing-places.org.
If space is limited, create a Space to Change room
It is not always possible to design a changing room with the 4 x 3 m room layout. In those cases, you need innovative product solutions, that can make smaller rooms work almost just as well as the full sized ideal.
School Hygiene Rooms for specialist and mainstream schools
In school buildings, you can address the needs of disabled pupils or students by installing a Hygiene Room that caters for children with special needs.
A hygiene room provides a combined toilet and changing facilities, and they include a fixed or mobile hoist, changing bed, an accessible toilet and space for assistants to change pupils.
Who can use a Changing Places Room?
A Changing Places Toilet – or CP Toilet as some call it – is used by people with profound and multiple learning disabilities, muscle-wasting conditions, motor neurone disease, multiple sclerosis and cerebral palsy.
People who have suffered major physical trauma, had a head injury or stroke as well as some older people may also need a Change Places facility.
Where are Changing Places Toilets needed?
To enable all disabled people to go out, Changing Places toilets are required in all big public places. This would allow people with profound and multiple learning disabilities and people with other physical disabilities to visit shopping centres, leisure venues, hospitals, transport hubs and airports.
A safe environment for the disabled, their families and carers
Naturally, the equipment used to install a Changing Place Toilet must meet the relevant standards to ensure that the health and safety of the users and the carers are not put at risk.
The British Standard BS8300 sets out how buildings should be designed, constructed and maintained to ensure that everyone can use a building's facilities equally. ROPOX products are of course fully compliant with BS8300 and with the guidance given in Doc M of the British Building Regulations.
Find out more
If you want more information on how to create safe, durable and reliable Changing Places please contact us.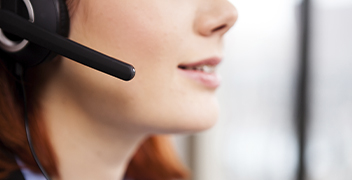 We are always ready to help you.
Send us a mail or call us.